A proven, super-simple system for creating better Facebook ads, attracting more targeted prospects, and selling more products and services (MUCH more!) on Facebook!

If you don't know Kim already, you really should!
Why?
Because she is going to show you one of the quickest and easiest way to grow your business and sell your products online, FACEBOOK ADVERTISING!
She is the world's leading social selling expert and has personally helped over 30,000 small business owners learn to use digital and social media marketing to grow their businesses.
In addition, nearly 1 million small business owners (and more than a few major corporations) around the world follow her and look to her for advice and training.
What she is REALLY good at, however, is Facebook advertising; helping companies, both big and small, run successful campaigns on Facebook, one of the world's largest marketplaces.
She can absolutely help YOU too!
However, Kim doesn't just give advice and spend other people's money on Facebook advertising. She also administers a multiple-six figure Facebook Ads budget for Boom! Social, her own digital and social media marketing firm.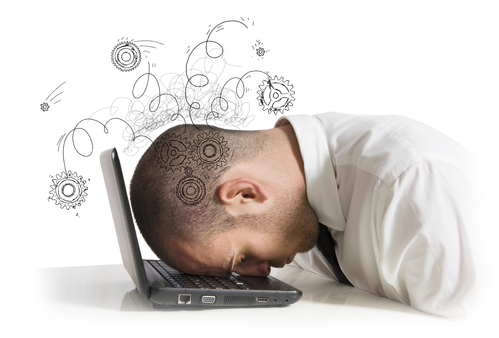 So, are you?
Tired of wondering whether or not you should be using Facebook advertising, and…
Confused about where and how to get started, and…
Don't have a ton of time to sink into learning Facebook Ads, and…
Frustrated by running Facebook Ads that don't work?
Congratulations! Take comfort in knowing that that makes you EXACTLY like most of the small business owners Kim has already helped build, launch, manage and monitor
successful
Facebook advertising strategies.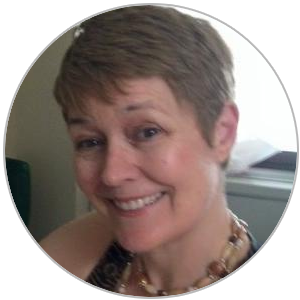 "Thank you Kim and Terry, your course ROCKS!" *
"I had never really tried Facebook Ads before I took the Facebook Ads Success Blueprint course. My results?
I increased my email list subscribers 34% adding 132 people with a Facebook Ads spend of $87.59 in ONE week.
I am still in shock!"
- Kathy Terrill
With 3 MILLION+ small businesses already running Facebook Ads, your competition is either already doing them, or in the process of learning Facebook advertising and they are going to use Facebook Ads to eat your lunch... unless you beat them to the punch!
It's Not A Question Of If, But When
Facebook ads flat out WORK for ANY business in ANY market at ANY time.
Are you spending a lot of time trying to build your business online and getting NOWHERE?
Facebook ads will have you smiling all of the way to the bank!
When done right, Facebook advertising is, by far, the most powerful and effective digital advertising platform on the planet.
Are you ready to move the needle with your business and finally experience the success you know you should be having?
INTRODUCING FACEBOOK ADS SUCCESS BLUEPRINT

Facebook Ads Success is as Easy as 1...2...3!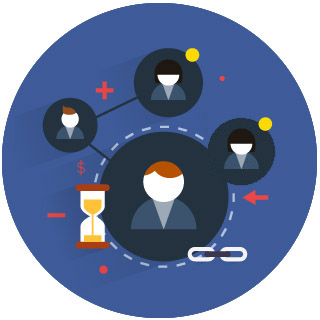 BUILD AN AUDIENCE
Learn how to build and target an audience of ONLY the type of people who are already clamoring for EXACTLY what you are selling.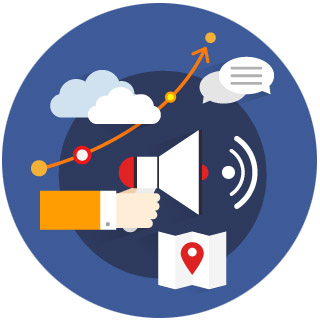 WRITE GREAT ADS
World-class ads all have 4 things in common. You'll master all four!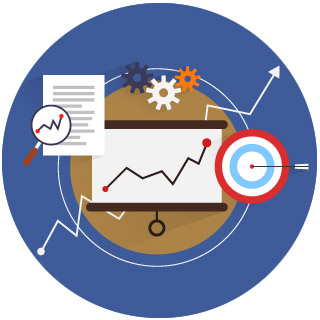 LAUNCH, ANALYZE AND ADJUST
Learn exactly what to look for and how to adjust to continually drive amazing results!
Writing high-performing Facebook Ads is part art and part science.
Thankfully, you don't to have waste a lot of time, money and effort to achieve the results you are looking for. Just follow the formula we created over two years and through hundreds of thousands of dollars of testing, the exact formula we use in the Facebook Ads Success Blueprint!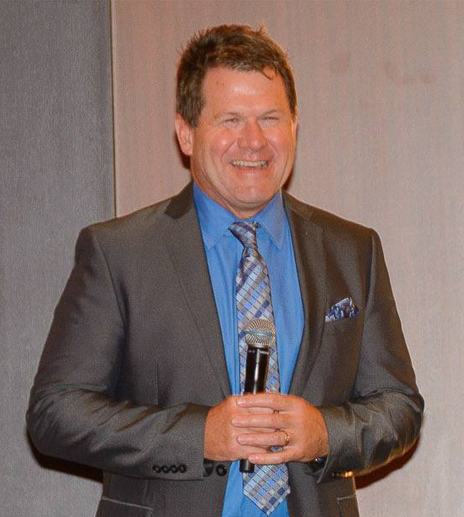 Terry Williamson is the President of Boom! Social, Kim Garst's business partner and a major contributor to the
Facebook Ads Success Blueprint Course
.
More importantly, Terry doesn't just
teach
Facebook Advertising,
he does Facebook advertising all day every day
at a very high level overseeing the multi-six figure annual Boom! Social Facebook Ads budget. He has taught hundreds of entrepreneurs and many corporations how to use Facebook Ads. Terry is a master at taking the complex and making it simple, understandable and easy and you'll love learning from him!
I Would Use Facebook Ads if KNEW I Could Get Great Results FAST!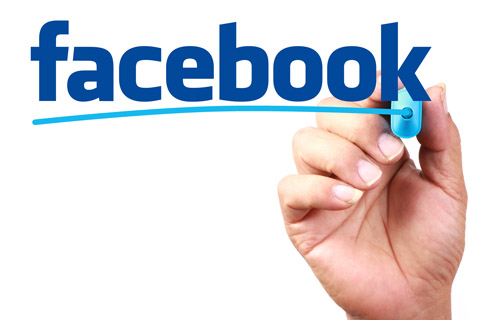 We understand what it is like to be a small business owner because we are small business owners too. You wear multiple hats and at the end of the day are responsible for EVERYTHING to do with the success (or failure!) of your business.
You don't need one more thing to do
, and you certainly don't have time to learn some complicated new advertising platform or spend 100 hours taking an online course.
In other words...
you don't want or need more information!
All you REALLY want are step-by-step instructions on EXACTLY how to do ONLY what you need to do the get GREAT RESULTS!
Right?
Gotcha!
That's what Facebook Ads Success Blueprint is all about. It is a Facebook Ads course designed by busy small business owners for busy small business owners.
Our promise? This course is everything you need (and nothing you don't!) to build and launch high-performing Facebook ads quickly and easily!
The course itself is laid out in a simple format that lets you hop in, find exactly what you need, or learn as much as you can in the time you have available, and then hop back out.
You can access it from any computer anytime, anywhere. Also, don't worry about keeping up with the latest changes to the Facebook Ads platform. We will do that, update the course and tell you what is new in your own closed Facebook Ads support group.
To the point, when you buy Facebook Ads Success Blueprint you will have a resource to stay on top of, and dominate Facebook Ads forever!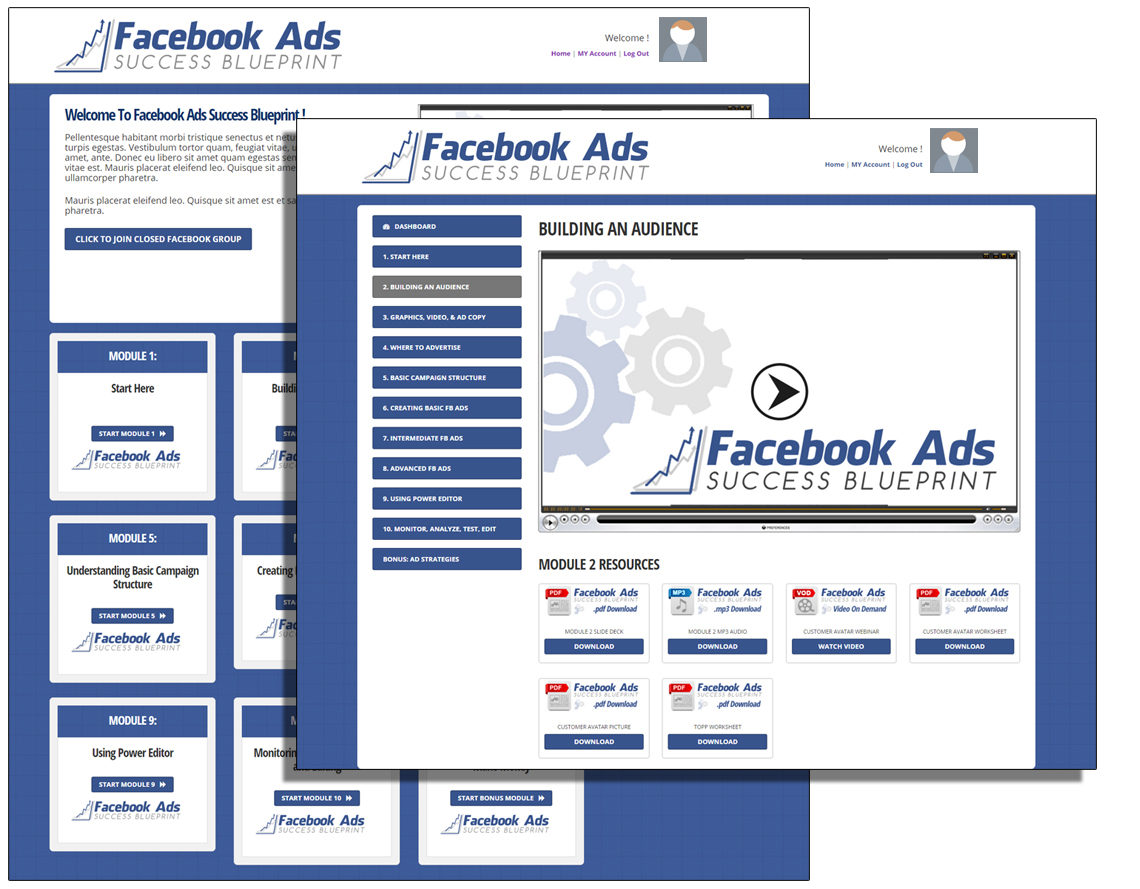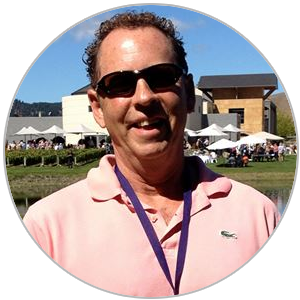 "My first ad is up and running!" *
I came right out of the chute day 1 with
21 conversions
for my offer and a
"per lead" cost of $1.95
. I was thrilled and thought it couldn't get any better. Well it did!
On day 3 it dropped to $1.57!
Now it's 3 weeks later and I just realized I have
TRIPLED the size of my subscriber list
. And, I am doing this on a
$15/day advertising budget!
What?! It's not just me and it's not just the course. It's Kim and Terry mentoring us in the Facebook group and a great course tying it all together to create "game changing" results. Thank you!
- Michael Hunsinger
Here's What's Included In The Course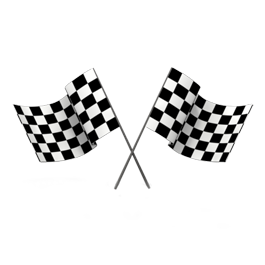 THE WINNING RECIPE
Our proven step-by-step formula to make any Facebook Ad great.
Shortcuts to going from Facebook Ads beginner to pro in no time flat!
Compliance: Tips to get your ads approved every time and stay out of Facebook jail (…or worse, get your account shut down!)
BUILDING AN AUDIENCE
Creating your own customer avatar(s) to increase sales (everywhere, not just on Facebook!)
How to build high-converting Facebook Ad audiences using other people's communities.
A step-by-step guide to building custom, lookalike and saved audiences.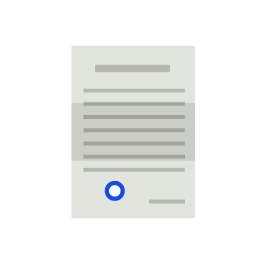 CREATING GREAT GRAPHICS, VIDEOS AND AD COPY
Two places you can go to get great graphics fast.
How to build an awesome Facebook Ads graphic from scratch in under 10 minutes!
One tool that will completely change how you look at graphic building forever!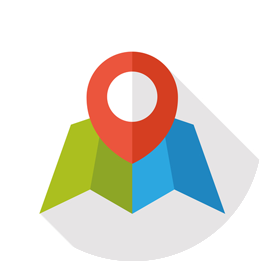 FIGURING OUT WHERE TO ADVERTISE ON FACEBOOK
Three reasons why you NEVER use "on-page" advertising
When, where and why to use Power Editor
Tips and tricks to using the Facebook Ads Manager.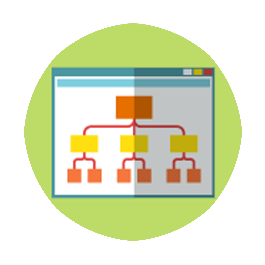 UNDERSTANDING BASIC CAMPAIGN STRUCTURE
How to create campaigns, ads sets and ads quickly and easily
How to find and begin editing any ad in 15 seconds or less
How to duplicate ads sets and ads to do split-testing and campaign scaling with the click of a button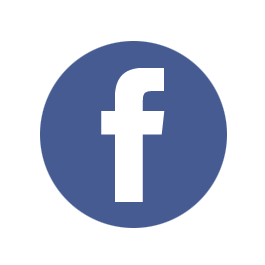 CREATING BASIC FACEBOOK ADS
The "ins and outs" of a Facebook "likes" campaign and how to get the most highly-targeted "likes" at the lowest cost
3 ways to boost posts like a pro!
Creating, launching and monitoring high-performing website ads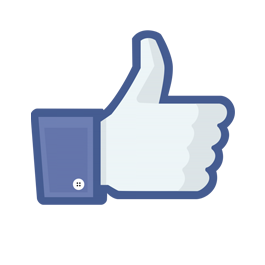 CREATING INTERMEDIATE-LEVEL FACEBOOK ADS
Running website ads with conversion tracking
Launching great offers that people can't wait to take
Running local awareness ads to drive highly targeted prospects to a physical location
Using event ads to fill up any type of event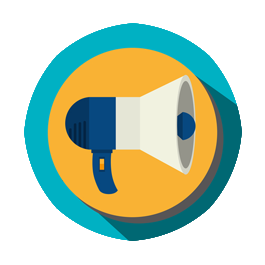 ADVANCED-LEVEL FACEBOOK ADS
Using video ads in Power Editor to create custom audiences
Ads re-targeting from websites
Creating lead ads to build your subscriber list quickly and inexpensively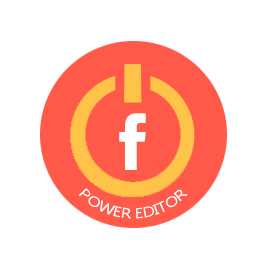 USING POWER EDITOR
When, where, why and exactly how to use Power Editor
How to create unpublished or "dark" posts
How to build and when to use long-copy ads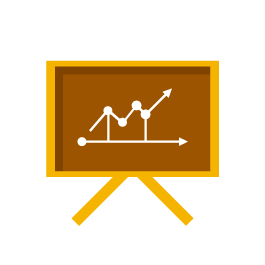 MONITORING, ANALYTICS, TESTING AND MONITORING
How to install and begin using pixels to build custom audiences
How to tell if your Ads are performing well and what to do to make any ad perform even better
How to scale winning ads to bring truly game changing results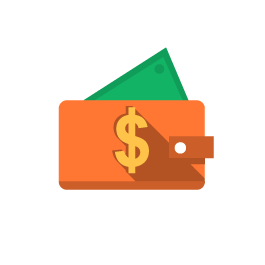 BONUS MODULE: FACEBOOK ADS STRATEGIES THAT MAKE MONEY
A detailed look into a multiple 6-figure Facebook Ads campaign
How to build, launch and advertise a multi-level digital funnel
How to double your sales by integrating something you probably already have and are already using!
How to create a "self-liquidating offer" to recover 100% of your advertising costs immediately
You'll Also Get Access To These 5 Course BONUSES!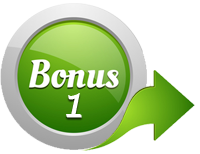 BONUS 1: CLOSED FACEBOOK GROUP
Have a question? Stuck? Just want to see what everyone else is doing and what kind of results they are getting? You can do all of that and more in a "course members-only" closed Facebook group with hundreds of other small business owners who are also going through the course. There is no additional cost and you can stay in the group as long as you like!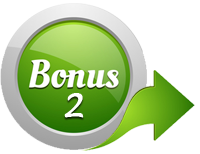 BONUS 2: FACEBOOK ADS STRATEGIES THAT MAKE MONEY
You don't just want to know the logistics behind running Facebook Ads. You want to use them to make money. In this special bonus module you will go "behind the scenes" and see actual Facebook ad strategies as well as the financial results of each. Many of them you will be able to take and apply directly to your business.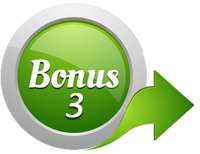 BONUS 3: DIGITAL LIBRARY
Would you like "The Ultimate Facebook Ads Checklist" or do you want to know "27 Killer Facebook Post Ideas" that drive HUGE engagement for free on Facebook? Would you like to "Create Visual Content that People Can't Wait to Share" or learn "How to Create a Kick Butt Free Offer" that you advertise on Facebook to drive people to a squeeze page, one you built using our "15-Point Squeeze Page Checklist". You will get 7 world-class guides that teach you the other skills necessary to dominate not just Facebook advertising, but digital and social media marketing as a whole.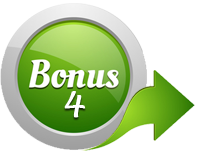 BONUS 4: VIDEO TRAINING LIBRARY
How would you like to take a detailed walk through building your own customer avatar? Wouldn't it be great if an accomplished graphic designer showed you how to build cool graphics quickly and easily, ones you could use for your Facebook Ads? Want to build your own landing pages to send your Facebook Ads traffic to? It's not only possible, but a lot easier than you may think? Want to learn the secrets of someone who commonly reaches 10 MILLION people for FREE every week on Facebook? We have included 4 very special training classes which will teach you how to do each of these things!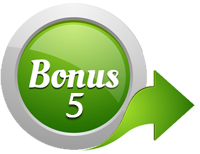 BONUS 5: FACEBOOK ADS RECIPE CARD
You will receive and we will teach you how to use our Facebook Ads Recipe Card, a system and tool that will make building ANY Facebook Ad quick and easy.

The course is also chock-full of other worksheets, outlines, checklists and other resources which make keeping organized and cementing the learning both easy and fun.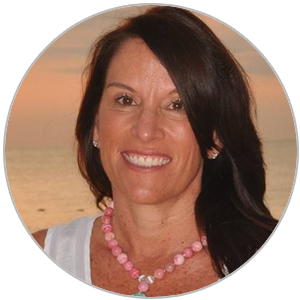 "I can whole-heartedly say this is the BEST online class I have taken." *
Not comfortable with tech stuff?
No worries. The information is presented in an easy-to-digest manner. If you have a question, the Boom! Social teasm is in the Facebook group to answer it.
Can't afford it?
Ummm... you can't afford NOT to do it. This will dramatically increase your overall revenues and ROI.
Don't have time?
There is nothing else you can do for your business to move it faster and better than by using Facebook Ads and taking this course.
- Christie Miller
Now stop for a second and imagine the possibilities ...
What would your business, and your life look like if you found the secret to instant and dramatic growth? Facebook ads can be your answer and Facebook Ads Success Blueprint is the vehicle to make that dream come true!
Choose Your Plan And Let's Get Started!
Facebook Ads Success Blueprint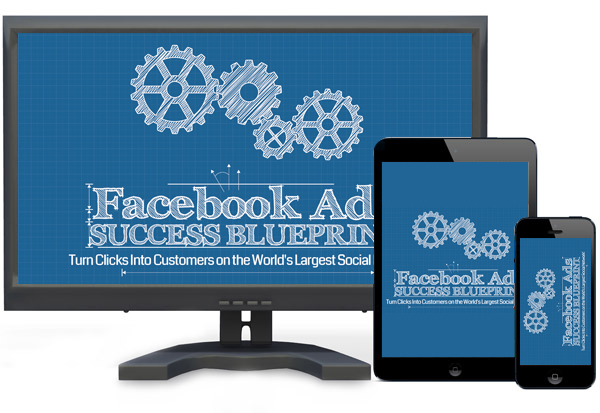 INSTANT ACCESS AFTER CHECKOUT!
$347
ADD TO CART - $347
Lifetime access to all training videos & resources
Our proven step-by-step formula to make any Facebook Ad great
Tips to get your ads approved every time and stay out of Facebook jail
Creating your own customer avatar(s) to increase sales
How to build high-converting Facebook Ad audiences
How to create campaigns, ads sets and ads quickly and easily
Create, launch and monitor high-performing website ads
Running website ads with conversion tracking
How to build, launch and advertise a multi-level digital funnel
Facebook Ads Success Blueprint VIP Access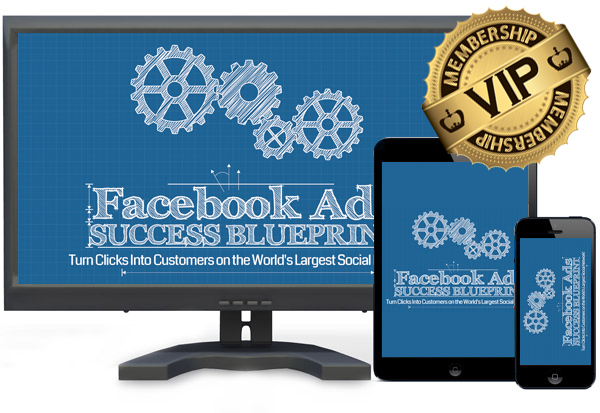 NEXT CLASS STARTS FEBRUARY 8TH
$1297
SOLD OUT!
Lifetime access to all training videos & resources
Our proven step-by-step formula to make any Facebook Ad great
Tips to get your ads approved every time and stay out of Facebook jail
Creating your own customer avatar(s) to increase sales
How to build high-converting Facebook Ad audiences
How to create campaigns, ads sets and ads quickly and easily
Create, launch and monitor high-performing website ads
Running website ads with conversion tracking
How to build, launch and advertise a multi-level digital funnel
5 weeks in a private Facebook group with other students.
Limited Enrollment! The VIP group size is limited to 20 students
2 individual, custom Facebook Ad Campaigns for YOUR business.
In depth training on Facebook's Power Editor
Live BONUS! 2-hour virtual Mastermind with Kim Garst & Terry Williamson
"Within a couple of days I was working on ads!" *
"After paying WAY more money and taking another course
I did NOTHING for months
, but after starting yours
within a couple of days I was working on ads!
There are two things I love about the course 1)
They keep it current.
Facebook changes their ads platform all of the time and any course that isn't committed to staying current is instantly outdated. 2)
They kill the feeling of overwhelm
by breaking everything down into bite-sized pieces. Thanks for your amazing work!"
- Stuart Levin
"A brilliant course!" *
"Would you take 27 new likes for your business page in one day? I would! It may seem like a little thing to someone else, but it isn't to me! Thanks again Kim and Terry for creating such a brilliant course."

- Brian Friedman
* Testimonials found on this page have been sent to us by our customers and may not reflect the typical purchaser's experience and are not intended to represent or guarantee that anyone will achieve the same or similar results. The testimonials are meant to be a showcase of the best results the program has produced, and the typical user's results may vary.
Copyright 2016 – Boom! Social Media Marketing LLC – All Rights Reserved